Spiritual Partnerships:
The New Dimension of Relationship
A Journey to the Soul Retreat
with Gary Zukav and Linda Francis
Take a 3-day journey into authentic connection.
What kinds of relationships do you really want?
How often do you feel inferior or superior to others?
Do the people in your life help you see what you are unaware of in yourself?
Spiritual partnership is the new archetype of relationship on the planet: a partnership between equals for the purpose of spiritual growth. We all long for fulfilling relationships of substance and depth but are too often controlled by unconscious judgments, expectations and hidden agendas with others. Spiritual partnership is a soul-to-soul connection based in equality. 
When we choose to be a spiritual partner with another, whether as a couple, or with family, colleagues, classmates, or friends, we acknowledge that we are not only personalities walking through the physical world, but that we are also souls journeying through a much larger spiritual landscape — and we need the support of one another  to make the journey.
We all have reactions to one another, sometimes on a daily basis. This retreat teaches you how to use your reactions to grow spiritually.
The archetype of spiritual partnership reflects the conscious journey of multisensory humans toward authentic power.
— The Seat of the Soul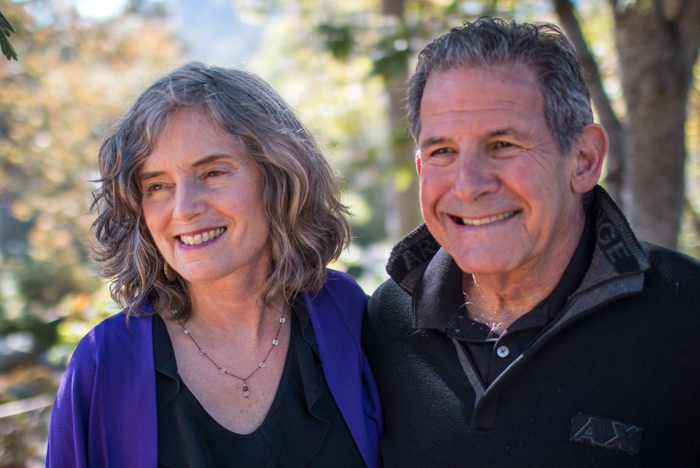 Our intention for the Spiritual Partnership retreat in October 
is to support as many people as possible in discovering this new 
dimension of relationship, its purpose and practice, so that all
of us can grow spiritually and share more freely the gifts we were 
born to give. We look forward to meeting you.
— Gary and Linda
In a community of like-hearted souls, you will be guided by Gary Zukav and Linda Francis through an immersive learning experience designed to provide you with practical tools and real-time practice for living in the new human consciousness.
For three days, you will turn off distractions and tune in to a live experience of inspired teachings, soul-to-soul connections, Q&As with Gary and Linda, small-group practices, guided meditations, and more. As you move through the retreat, you will come to understand what spiritual partnerships really are and gain self-awareness in how to:
Experience relationships between equals for the purpose of spiritual growth.

Develop the self-awareness you need to transform fear in yourself, have more satisfying and fulfilling relationships, and support others in doing the same.

Move beyond power struggles and judgments and experience the ability to respond with love instead of react in fear even when — especially when — you are triggered.

Welcome new ideas and perspectives from other people who support you in creating a life with the most rewarding and growth-filled relationships possible.

Develop spiritual partnerships with others who also sense themselves as souls.
As you experiment after the retreat, these concepts and tools can create real change in your life, supporting an embodied, soul-based, love-infused, authentically empowered expression of yourself.
Bring your questions, challenges, and doubts along with an open-hearted commitment, an open mind, and your soul's desires.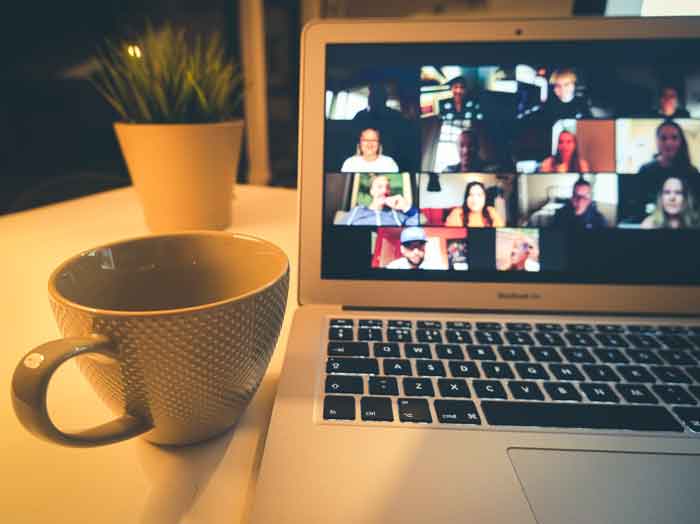 Within a spiritual partnership, you set aside the wants of your personality in order to support the needs of your partner's spiritual growth.
October 14–16, 2022
Spiritual Partnerships: The New Dimension of Relationship
3-Day Retreat Cost
$400 Early-Bird through August 31
$450 begins September 1
This includes:
all components of the full 3-day event
preparation materials before the retreat and follow-up materials and explorations after the retreat
Please note: Registration closes Thursday, October 6.
When you register, you will be sent a questionnaire. You will also be sent all the necessary information for participation, planning, and how to prepare for the event.
Retreat Schedule
Please plan to be fully committed to your participation in the retreat for the entire time — for yourself and for the other participants. During retreat times, you will want to be in a private space where you will not be distracted and will not be doing other things, so please plan accordingly.
Friday: 10:00am–5:30pm PST*
Saturday: 10:00am–5:30pm PST
Sunday: 10:00am–2:00pm PST
*Pacific Standard Time (West Coast, USA). The retreat is a live experience; for those in other time zones, please calculate your local time and plan to be in the retreat with us at those times.
Retreat Flow
This live retreat takes place online in a highly immersive and interactive format that involves your full engagement. Your presence and participation are counted on for the full days, particularly as it includes many small-group activities.
The retreat is designed around a variety of learning experiences, including:
presentations
discussions
small-group activities
meditations
Q&As
intentional deep conversation,
and practice engaging in Spiritual Partnership

Every 45 minutes or so, there are breaks to move, stretch, take a walk, or whatever you need to refresh yourself. So, don't worry! You will not be sitting in one place staring at a screen the whole time. 
Outside of the formal retreat times, you will have life experiments to test out and apply what you are learning directly in your life.